Welcome to the Phoenotopia Wikia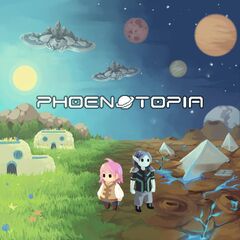 Phoenotopia, previously known as Legend of Stone Hero, is a 2D action-adventure game made by Quell. By the creator's admission, the game was largely inspired by Cave Story and the Legend of Zelda series. Phoenotopia follows the adventures of a girl named Gale who sets out into the world to find out what happened to her village after a mysterious object descends from the sky and abducts everyone. It can be played for free here.
A remake of the game, Phoenotopia Awakening is scheduled to release in 2019. A sequel is also in the works.
This site may contain unmarked spoilers of the game.
Link for story page here.
Latest Activity